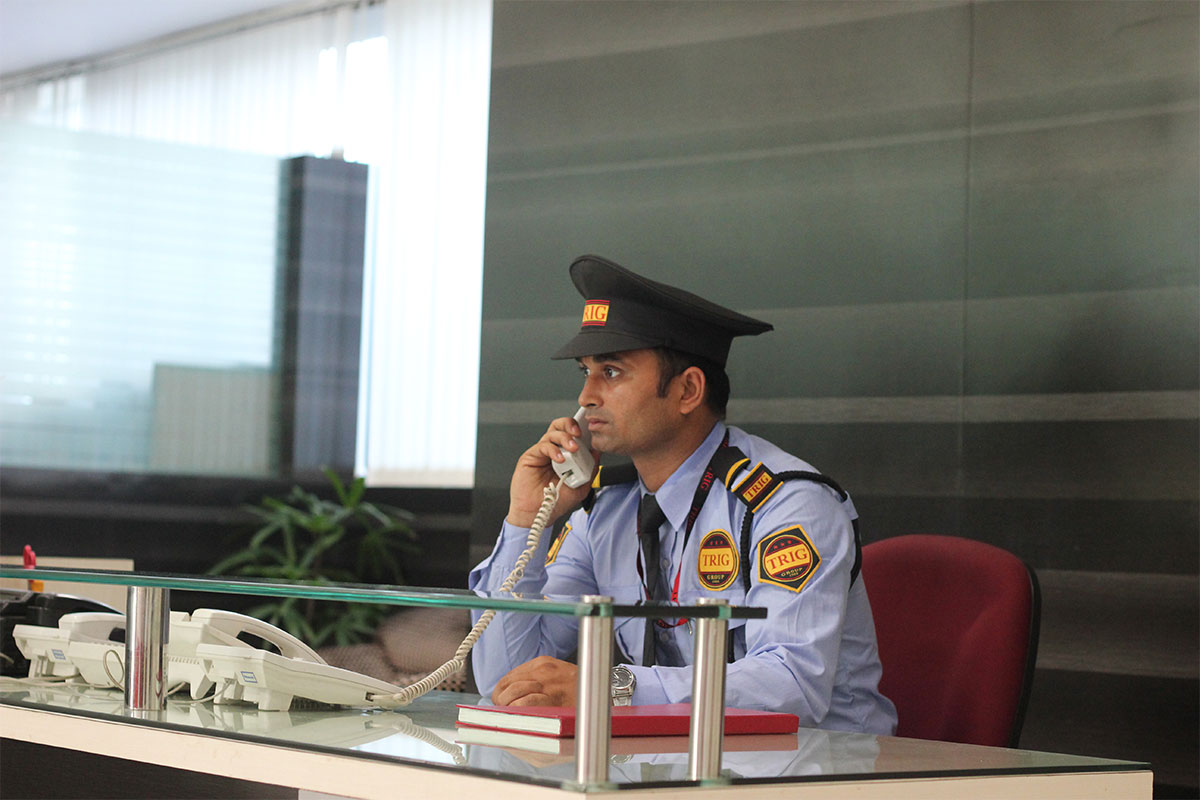 Our expertise is to guard movable & immovable assets of private & public corporations. we also associate with the government and public sector undertakings (PSUs) to secure transit infrastructure such as Metro and large public utilities such as the Mumbai International Airport.
Discipline being the crux of any service industry. Trig Facility Services (TFS) has unique and innovative approach to each and every client's requirement. Our deployed security officer is selected through a stringest selection process that includes antecedent background checks. Further, our officer undergo a rigorous 100-hour training program to meet industry and region-specific security norms.
TRIG Facility Services (TFS) has set its benchmark in offering efficient and highly trained individual or ex-army personnel to many renowned Corporate Houses and MNCs as their Facility Managers and Administrative Attendants across India.