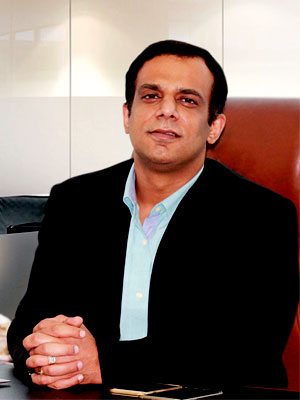 Mr. Shammee Salaria
Managing Director
Being from the New Generation and with High Ambitions of Growing our Group into various areas, Shammee brings on the table innovative ideas and competitive working environment which is extremely important to nurture the VALUES and PRINCIPLES on which our company was established. Having learnt the hard way by experiencing the Operations Activities of the company, today, he is delighted to have developed an Excellent Team of Energetic Professionals who support each other in achieving our Company's VISION, & to implement ISO Standard's.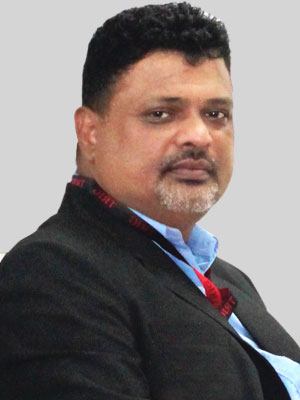 Mr. Rajesh Chhetri
Executive Director
A proactive and effective leader, Rajesh is a keen planner and a strategist, he has 26 years of vast experience in heading Operations & Marketing in various reputed service industries. He has proven himself to be a highly responsible and competent individual.
Having entrepreneurial bent of mind, enthusiastic and an accomplished executive, Rajesh is the Executive Director of TRIG Guard Force Ltd and is responsible for the entire Domestic Business and Operations of the group.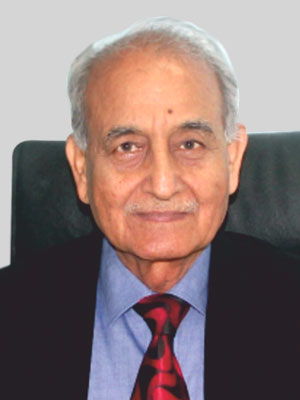 Brigadier D. D. Bhalla, Shauriya Chakra (Retd.)
Executive Director – Electronics & Investigation
Brig D D Bhalla, SC (Retd) is a gallantry award winner and a war veteran. He has served actively in Indian Army for over 33 years, fought in Indo-China War of 1962, Indo-Pak War of 1965 and 1971 and also innumerous counter insurgency operations. After retirement from Indian Army, he served State Bank of India for span of 5yrs as an advisor and is now leading TRIG Group since last 18 years. Thus he has clear insight of Security.
Currently he is Executive Director (Electronics & Investigation)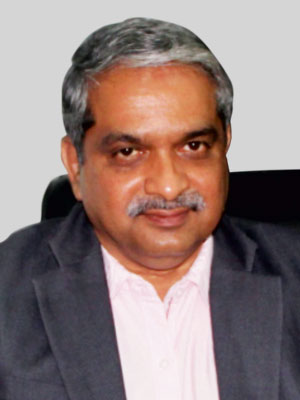 Surendra Shevade
Chief Executive Officer
Mr. Surendra Raghunath Shevade is a seasoned team player who has worked with us for over one decade. He has a total experience of over 40 years including security industry. Having worked with various reputed National & Multinational Organization, Mr. Surendra Shevade is an assest owing to his vast exposure to handling tough, difficult situation and moments in Multi-functional functions like HR, Finance, Taxation and Operation Management. A highly qualified professional background has been able to beautifully combine the academic based with the practical experience and provide considerable value added any function and position that he has been associated with. Additionally, his exposure to the service industries has ensured that among all the important 'M' of man management occupies the most important step for making his role and organization growth successful.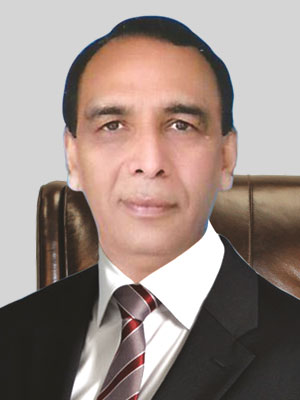 Maj Gen Kuldip Singh
Director - (North)
Mr. Singh has 38 years of combined experience in the Indian Army and the Security Industry in the India. His expertise lies in Strategic Planning, Training and Management of Top Level Security Industry experts, Financial Management & Business Development Strategy, Management & Conduct of Training and Security Skills Development at National Levels, Industrial & Infrastructure Management, Human Resource Management, PR & Administration, Event and Facility Management Security operations, both physical & electronics, as also firefighting.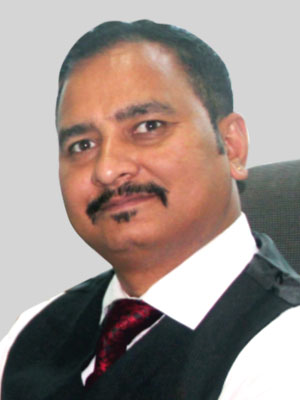 Mr. Naveen Singh
Director – Sales & Events
Naveen Singh has over 22 Years of professional experience in the field of Marketing & Sales with FMCG & Consumer Durables Industries, His passion is Travelling, Interacting & Connecting with people & thereby, meticulously planning and careful execution has been his forte, his vast experience and knowledge is immense valuable to TRIG GROUP.
Naveen now excels and heads the Sales and Events Team at Trig Group.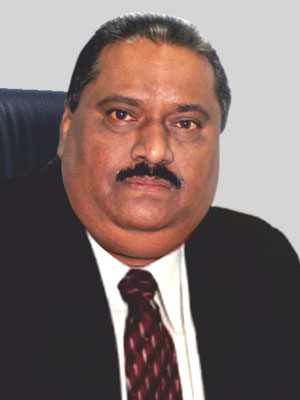 Mr. Ravi Chandane
Director – Corporate Affairs
Ravi, a seasoned and dedicated person who has worked with us for over 37 years, he is one of our longest-serving individual in TRIG GROUP. He started his career with TRIG GROUP and has successfully grown up the ladder and currently working as Director – (Corporate Affairs). Holding the entire responsibilities of the day to day legal matters, Operations. Ravi's passion for his work is unmatched and is strong pillar of TRIG GROUP. Ravi also takes care of chauffer division; this department provides chauffer services to all the major car rental companies throughout the country.
"He feels very proud & honored being a Sr. member of the TRIG family."

Brigadier G. Ilangovan (Retd.)
CEO (M & V Region)
Commissioned into the famed Maratha Light Infantry Regiment of the Indian Army and served for over 34 years in various capacities and participated in counter insurgency operation in J&K, Nagaland and Punjab. Held important command and staff appointments. Since retirement is involved in imparting Management instruction as a guest faculty and actively engaged in management and provision of physical security operation.
Out of 42 years: 34 years' service in the Indian Army and over eight years' experience in security industry. Expertise in Threat Analysis and designing integrated security system and services.

Ms. Kamini Chiwane
V.P - Vidarbha - B.Sc
Believing in total security solutions. & having total experience of one decade in TRIG Group with Expertise in Maintaining a Safe and Security environment for customers and employees by establishing and enforcing security policies and procedures.